June 30th, 2013, 12:46 am
Anime Expo 2013 - Artist Alley
I'll be selling stuff at my table in the Anime Expo Artist Alley next weekend! Have a look-see: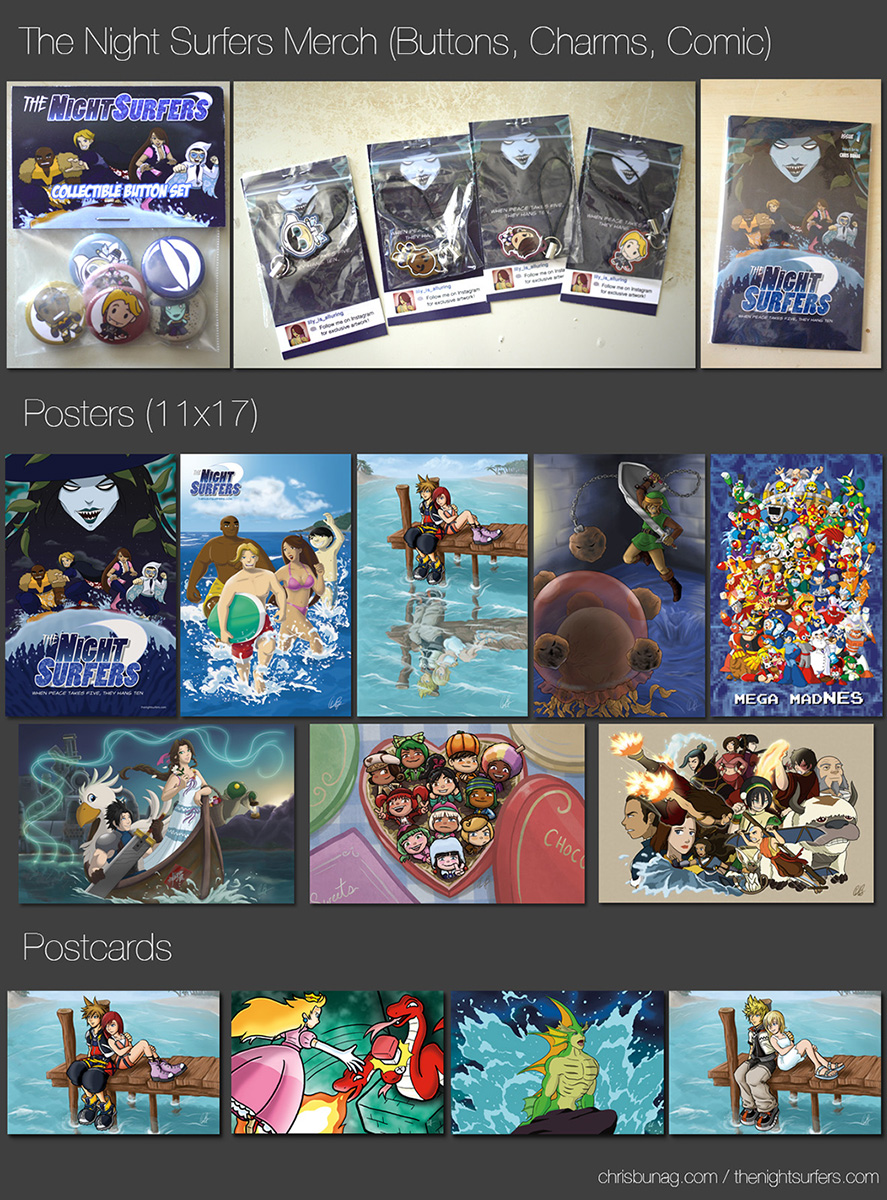 </

If you're going, make sure to drop by and support me! ...or just say hi if you're broke, haha.

I'm tentatively booked in table F-18, although they tell me things can change. Just look for the banner for "The Night Surfers." I'll have one above my table, and on the skirting.

Hope to see you there!